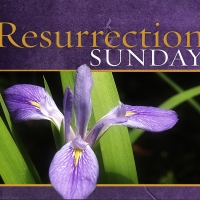 April Scriptures
By Min Marilyn Smith | April 1, 2014
1
Praise ye the
Lord
. Praise ye the name of the
Lord
; praise him, O ye servants of the
Lord
.
2
Ye that stand in the house of the
Lord
, in the courts of the house of our God,
3
Praise the
Lord
; for the
Lord
is good: sing praises unto his name; for it is pleasant.
30
The God of our fathers raised up Jesus, whom ye slew and hanged on a tree.
31
Him hath God exalted with his right hand to be a Prince and a Saviour, for to give repentance to Israel, and forgiveness of sins.
32
And we are his witnesses of these things; and so is also the Holy Ghost, whom God hath given to them that obey him.
33
When they heard that, they were cut to the heart, and took counsel to slay them.
34
Then stood there up one in the council, a Pharisee, named Gamaliel, a doctor of the law, had in reputation among all the people, and commanded to put the apostles forth a little space;
35
And said unto them, Ye men of Israel, take heed to yourselves what ye intend to do as touching these men.
36
For before these days rose up Theudas, boasting himself to be somebody; to whom a number of men, about four hundred, joined themselves: who was slain; and all, as many as obeyed him, were scattered, and brought to nought.
37
After this man rose up Judas of Galilee in the days of the taxing, and drew away much people after him: he also perished; and all, even as many as obeyed him, were dispersed.
38
And now I say unto you, Refrain from these men, and let them alone: for if this counsel or this work be of men, it will come to nought:
39
But if it be of God, ye cannot overthrow it; lest haply ye be found even to fight against God.
6
Blessed be the
Lord
, because he hath heard the voice of my supplications.
7
The
Lord
is my strength and my shield; my heart trusted in him, and I am helped: therefore my heart greatly rejoiceth; and with my song will I praise him.
8
The
Lord
is their strength, and he is the saving strength of his anointed.
1 And he entered into a ship, and passed over, and came into his own city.
2 And, behold, they brought to him a man sick of the palsy, lying on a bed: and Jesus seeing their faith said unto the sick of the palsy; Son, be of good cheer; thy sins be forgiven thee.
3 And, behold, certain of the scribes said within themselves, This man blasphemeth.
4 And Jesus knowing their thoughts said, Wherefore think ye evil in your hearts?
5 For whether is easier, to say, Thy sins be forgiven thee; or to say, Arise, and walk?
6 But that ye may know that the Son of man hath power on earth to forgive sins, (then saith he to the sick of the palsy,) Arise, take up thy bed, and go unto thine house.
7 And he arose, and departed to his house.
8 But when the multitudes saw it, they marvelled, and glorified God, which had given such power unto men.
9 And as Jesus passed forth from thence, he saw a man, named Matthew, sitting at the receipt of custom: and he saith unto him, Follow me. And he arose, and followed him.
3rd Sunday (Resurrection Sunday)
Psalm 75:8-10
8
For in the hand of the
Lord
there is a cup, and the wine is red; it is full of mixture; and he poureth out of the same: but the dregs thereof, all the wicked of the earth shall wring them out, and drink them.
9
But I will declare for ever; I will sing praises to the God of Jacob.
10
All the horns of the wicked also will I cut off; but the horns of the righteous shall be exalted.
1Now upon the first day of the week, very early in the morning, they came unto the sepulchre, bringing the spices which they had prepared, and certain others with them.
2And they found the stone rolled away from the sepulchre.
3And they entered in, and found not the body of the Lord Jesus.
4And it came to pass, as they were much perplexed thereabout, behold, two men stood by them in shining garments:
5And as they were afraid, and bowed down their faces to the earth, they said unto them, Why seek ye the living among the dead?
6He is not here, but is risen: remember how he spake unto you when he was yet in Galilee,
7Saying, The Son of man must be delivered into the hands of sinful men, and be crucified, and the third day rise again.
8And they remembered his words,
9And returned from the sepulchre, and told all these things unto the eleven, and to all the rest.
10It was Mary Magdalene, and Joanna, and Mary the mother of James, and other women that were with them, which told these things unto the apostles.
11And their words seemed to them as idle tales, and they believed them not.
12Then arose Peter, and ran unto the sepulchre; and stooping down, he beheld the linen clothes laid by themselves, and departed, wondering in himself at that which was come to pass.
4
Grant thee according to thine own heart, and fulfil all thy counsel.
5
We will rejoice in thy salvation, and in the name of our God we will set up our banners: the
Lord
fulfil all thy petitions.
6
Now know I that the
Lord
saveth his anointed; he will hear him from his holy heaven with the saving strength of his right hand.
3
Blessed be the God and Father of our Lord Jesus Christ, who hath blessed us with all spiritual blessings in heavenly places in Christ:
4
According as he hath chosen us in him before the foundation of the world, that we should be holy and without blame before him in love:
5
Having predestinated us unto the adoption of children by Jesus Christ to himself, according to the good pleasure of his will,
6
To the praise of the glory of his grace, wherein he hath made us accepted in the beloved.
7
In whom we have redemption through his blood, the forgiveness of sins, according to the riches of his grace;
8
Wherein he hath abounded toward us in all wisdom and prudence;
Back