"The Year of Seeking Kingdom Principles"

First Emanuel Eminent Women with Vision invites every woman to participate with us in monthly meetings where we pray, worship, plan events, and grow spiritually, physically, and mentally as one piece of the whole kingdom puzzle. We encourage diversity of thought and sisterly love. We are biblically based, strong in faith, and committed to building women as strong warriors in the kingdom of God.
Benefits of being part of the kingdom puzzle:
1. Build a stronger biblically-based knowledge to share in our own communities
2. Be a part of the puzzle building network of women who love the Lord
3. Fellowship and laugh as we have fun building a stronger, sisterly relationship
4. Develop strong prayer warriors, strong faith, and strong love
5. Become an holistic woman of God by being good stewards over our physical,
mental and spiritual lives
Time and Locations
1st Saturday of each Month 3rd Saturday of each Month
11:00 a.m. – Noon 11:00 a.m. - Noon
1933 Wooddale Blvd. 1829 Carondelet St.
Baton Rouge LA 70806 New Orleans LA 70130
Minister Jocelyn Elmore, Director Minister Regine' Barlow, Director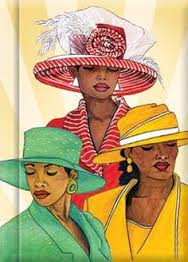 FEBC cordially invites the community to celebrate Women's Day, Sunday, July 27, 2014 at 7:30 a.m. in New Orleans and 12:00pm noon in Baton Rouge. A great and exciting program has been planned for your spiritual enrichment. The guest speaker will be announced at a later date. You don't want to miss hearing a powerful and anointed word from God. We will also be featuring our special Women's Day Chorus under the direction of Sis. Chanda I. Williams.